We are so excited to launch our two new captivating fragrances PINK ME UP and NOIR BY NIGHT in the Frivolité collection. These two perfumes are inspired by frivolities, a celebration of effusive emotions and art de vivre. This propensity to revel in pleasures (some may say it's a shallow pursuit), is very much part of the heart and soul of French beauty and bonheur. The sense of playfulness and fun is also a nod to the spirit and hedonism of Les Années Folles. We really wanted to introduce a collection of fragrances that celebrate light heartedness after the seriousness of the past few years.
For the first time we created bespoke ingredients for our fragrances. In partnership with the Firmenich laboratory in Grasse,  NaturePrint® technology was used to recreate a distinct CHAMPAGNE ingredient and a CAVIAR ingredient. Champagne and caviar are both about the celebration of memorable moments and are very much about frivolity and a sense of fun but also are synonymous with French elegance and style. They are also very distinctive olfactively and have such interesting taste and scent profiles.  When you experience champagne and caviar it is always a special moment and we believe that the perfumes are singular in their uniqueness, celebrating their own ingredient.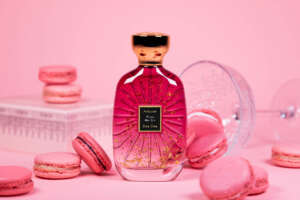 NEW fragrance PINK ME UP contains the effervescent CHAMPAGNE INGREDIENT and is a floral, fruity, musky fragrance.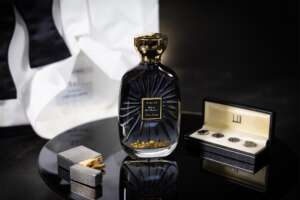 NEW fragrance NOIR BY NIGHT features our distinct CAVIAR INGREDIENT and is a woody, ambery, salty fragrance.
Our perfumer Marie Salamange has this to say about the new fragrances.
<< For these two creations, I wanted to capture the ode to life in perfume. Frivolities oscillating between pure happiness, refinement and sophistication. I used NaturePrint® technology to encapsulate small treasures that normally do not give up their secrets to perfumery. Caviar and Champagne NP ® were thus created especially for Atelier Des Ors, as a reflection of French elegance.>>
We hope that you will revel in the addictive scent experience of these two new fragrances and we can't wait for you to try them.